Are you new to gaming? Or an all-time gamer? Whichever you are, this is a must-have list for your Nintendo Switch console. Buying your Nintendo Switch is only the first step to your Switch gaming journey.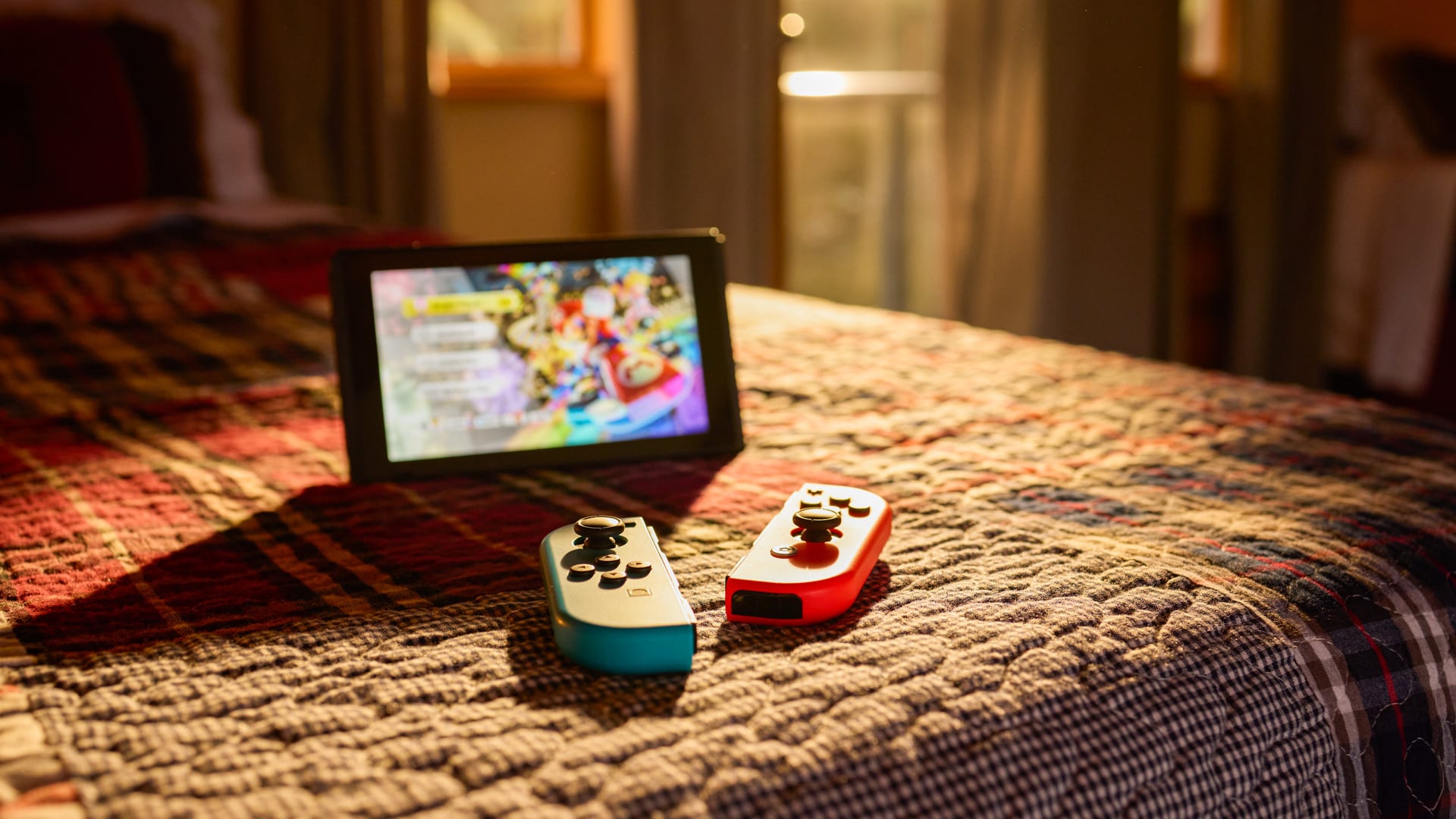 Nintendo Switch has been one of the hottest and most popular gaming consoles. It boasts its different game modes such as TV mode, tablet mode, and handheld mode. It is so handy that you can bring it anywhere and play anytime! The compatible games are endless and the gaming experience is on another level.
Let's start the Nintendo Switch Essentials list with the most important one.
We couldn't complete the set-up without you getting your console first. The Classic Nintendo Switch has removable JoyCon controllers to be compatible with TV mode, tablet mode, and multiplayer gaming. The Nintendo Switch Lite Console comes in different colors: coral, yellow, gray, and turquoise. It costs less than the original console because it is dedicated to handheld play only.

This charging dock charges 4 JOYCONs simultaneously. It has a separate LED charging status indication. Now, you don't have to worry about time-consuming controller charging. You can have all of them fully charged at the same time and engage in a 4-player game like Donkey Kong Country: Tropical Freeze with your friends and family!

This is a 2-in-1 accessory for your Switch that is definitely a must-have! It serves as an ergonomic grip for your gaming and a protective case for your console. It has a transparent body casing so you can still show off your themed console! It also comes with 3 interchangeable grips with an all new design to fit all hand sizes. This accessory will surely change your gaming feel leading you to a more comfortable game time.

The Powerwave Switch Wireless Keypad provides a convenient and easy way to chat and enter text in your favourite games. Lightweight and wireless it features textured grips for comfortable gameplay sessions. It also has a Type C input for connecting a USB charging cable or AC Adapter so you can continue to play while you're charging.

It's time to take your gaming to the next level with the PDP LVL40 color-blocked stereo gaming headset that matches the colors of the Classic console. It has a lightweight build that aims to provide lasting comfort for hours of gameplay. It also boats its noise-cancelling gooseneck flexible microphone so you can relay commands to your teammates clearly and without any buffers. Or you can also flip it up instantly to put it on mute! Keep your eyes on the game and make quick audio adjustments with the on-ear volume control, while the breathable ear cushions help you stay cool and prevent fatigue.

Enjoy hassle-free gaming anywhere with the 3rd Earth Nintendo Switch 24 Game Card Case. You don't need to bring bulky game casing and you can store all of your game cards in one very safe place. It is a life-saving and space-saving accessory that is needed for easy-access and safe storage for your game cards. As the name suggests, it holds up to 24 game cards.

Last but definitely not least, your console needs screen protection! Try out this 9H tempered glass screen protector on your Nintendo Switch. It is scratch resistant, with 9H grade rigidity, and it's easy to apply! It has a crystal clear image so you don't have to worry about altered game screen quality. It has low-glare reflection and frictionless surface for a smooth touchscreen operation.
The list has finally come to an end! All of the products mentioned above are most needed and necessary for a smoother, safer, seamless gaming experience with your Nintendo Switch. They will provide you with unparalleled comfort for long hours of gaming (or even short ones!).
For more product information all about Nintendo Switch consoles, accessories, and games, visit Gamory by clicking on this link: https://www.gamory.com.au/collections/switch.