There will be two new, popular games that will be available for play on Nintendo Switch this coming Autumn in Australia. It is expected to be released within the month of May.

Both games will be sold digitally on Nintendo Switch via the eShop. How convenient!

Without further ado, let's introduce these two brand new games.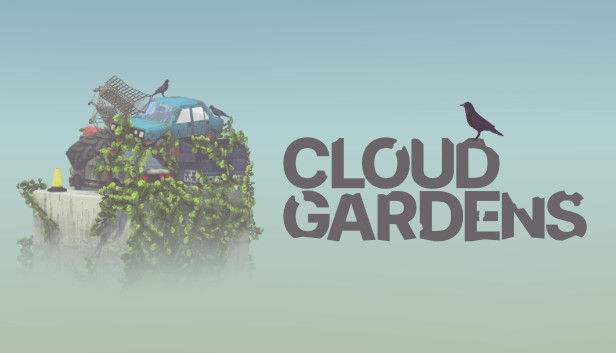 First off, Cloud Gardens is coming to Switch with a planned release on May 12th, 2022. It is a game published by Coatsink and developed by Noio. The game is described as a "chill title about using the power of nature to reclaim beautiful lo-fi scenes of urban decay."
Its title is meditative enough to catch the hearts of creative gamers as they are tasked to create small plant-covered dioramas, repurposing and redesigning old objects, and creating new structures for nature to grow on. You'll be planting seeds, upcycling unique objects, and encouraging lush vegetation to grow.
You can play a sandbox mode with no goals or dive into a multi-chapter campaign with challenges. Although partly a gardening stimulator, it is also partly a dystopian landscape builder, and a puzzle game that would either satisfy or frustrate you. But overall, it is a relaxing experience that allows you to embrace your creativity and problem-solving skills.
https://www.hrkgame.com/media/games/.thumbnails/header_yqfd9Xb.jpg/header_yqfd9Xb-460x215.jpg
The Big Con is a 90s teenage crime adventure game. Mighty Yell Studios is planning new content for the new Grift of the Year with a Rad Ghost mini game, added quests and collectibles, and more!

You'll be playing as Ali, a curious high school student who leaves band camp for a cross-country road trip. But the trip is not as fun as you think. You will need to swindle strangers, pickpocket people, and con commoners across America in the 1990s to save your family's video store from nasty loan sharks.

Wear disguises, sneak around, eavesdrop on people talking, break and enter properties, smooth talk your way out, and more. It's up to you to outsmart everyone - including your mom!
The cherry on top of all of this is that The Big Con: Grift of the Year is brimming with nostalgia. Reminisce through the 90s era, or if you've missed it then experience it all for the first time. The game's setting would feel so old and outdated as it is designed with payphones, VHS tapes, and the 1990s malls!
Both games, Cloud Gardens and The Big Con: Grift of the Year are expected to be sold digitally on Nintendo Switch this May via eShop.
Don't miss out on Gamory's new products and sales, and the gaming world's new updates and releases. Follow Gamory on social media:
Facebook
,
Twitter
,
Instagram
.